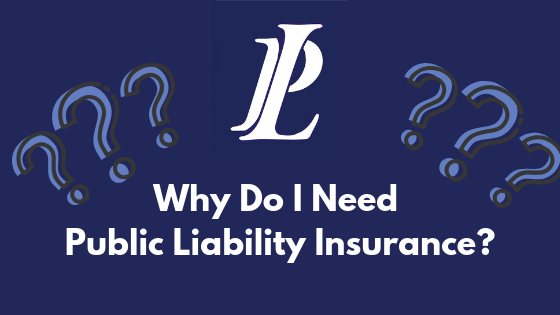 Why Do I Need Public Liability Insurance?
Why Do I Need Public Liability Insurance?
So why do I need public liability insurance? It's not a legal requirement to have it but you will find that, even if you see no need for it yourself, that many of your customers/clients will look for you to have it. It's like all insurances, we hope we never need it. But you'd rather have it and not need it, than need it and not have it.
You never expect a member of the public/customer to get injured on your premises, but here's some common examples.
A client visiting an accountants office and slipping on wet floor or down a narrow stairs.
A customer in a retail store slips, falls or tumbles.
A customer to a gym falls over a weight left on the floor.
A student injures th

emselve

s in the classroom of a teacher or tutor.
These accidents can not be anticipated and happen in the blink of an eye. However, if the unexpected does happen, you can have public liability insurance to protect you. Hope for the best but prepare for the worst.
For more information or to get a quick quote click the button below to visit our dedicated public liability website.
Video
A picture is worth a thousand words, so here's a short video to further explain.