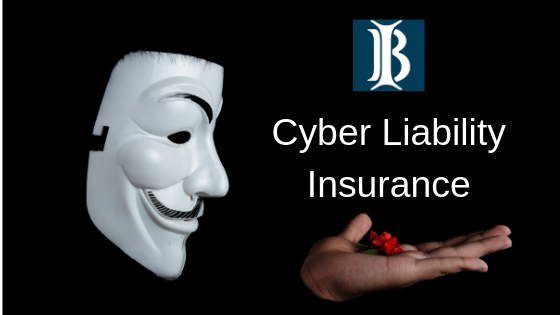 Cyber Liability Insurance | Data Protection Insurance 
Why Do I Need Cyber Liability Insurance & Data Protection Insurance? The threat represented by cyber risks and criminals  is now as tangible as the threat of damage to your property by the likes of Fire Storm Flood etc…
Visit our dedicated Cyber Insurance website Cyberinsurances.ie. 

Cyber risks are evolving and becoming more complex as technology and criminals increase in sophistication, making the risk of a data breach at your company all the more real, likely and potentially catastrophic.
If you have a breach of your data there are potentially a wide range of adverse ramifications for your firms business.
WHAT DATA DO YOU HOLD?
In the digital age companies are responsible for increasing amounts of data, both of their customers as well as their own employees.
If for example you take payments by credit or debit card, you are responsible for those details, as well as any contact details of clients, including names and addresses.
Employee data can be even more detailed and include payroll details and medical history.
On a business level you could be privy to highly sensitive corporate information on new strategies or areas of business of your clients, as well as having extensive access to all their confidential financial information.
Under GDPR (General Data Protection Regulations) you will be required to notify your customers/clients and the data protection commissioner of the data breach. In addition the data protection commissioner may conduct an investigation and you could potentially have claims brought against you by persons who's data has been breached.
SOME CONSEQUENCES OF A BREACH OF DATA
Your business  may be exposed to the following costs:
Regulatory fines
Damages and litigation expenses associated with defending claims from third parties
Diagnosing the source or loss of a breach
Reconfiguring networks, re-establishing security and restoring data and systems
Notification costs
Credit file monitoring
Implementation of disaster recovery plan
Lost billable time.
Damage to your firm's reputation
CHECK FOR GAPS IN YOUR INSURANCE COVER
It is unlikely that coverage required in the event of a data breach will be provided by any of your standard Commercial Insurance policies even professional Indemnity or Directors & Officers  and it is possible that you may not be compliant with your regulatory obligations.
THINK
If you simply consider some of the above exposures you would not be without the valuable covers that CYBER LIABILITY INSURANCE has to offer.
There are lots of Cyber policies in the market that can plug many of the gaps pointed out above and to get an understanding of these and more detail on the covers  please call our team of Galway Insurance Brokers – NOW
What does a cyber liability policy cover me for?
CYBER LIABILITY – A Threat you cannot afford to ignore!
Your Contacts in this area are