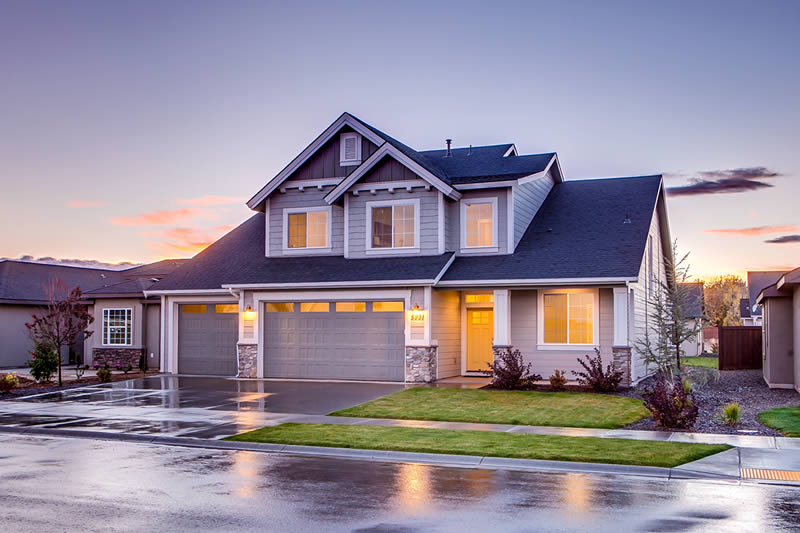 Home Insurance
Everybody needs home insurance but like everyone's home every policy is not the same. Given that we all have to compete on price for our clients, it is in choosing the right insurance policy for a client's individual needs that we score over our competition. Our Household team based in Galway deal with a very wide range of clients from insuring a holiday cottage to a mansion and it prides itself on helping clients choose the correct policy. Check out our quotes and compare the differences.
Our Home Insurance Brokers quote a whole array of property types ..from..
Owner Occupied Houses
Rented/Investment Properties
Holiday Homes
Bed and Breakfasts
Home Office
Period Houses
Castles
Some reasons why home insurance claims are declined
If you would like a quote simply call us on 091-563518 or if you prefer us to contact you, send us an email with your name and contact details and one of our home insurance team will contact you (info@burkeins.ie)
Some Money Saving Tips For You
The Reinstatement Value is what counts not the Market Value. See rebuilding costs tab.
The value of the building should be representative of the house including extras such as built in kitchens, garages etc..
If you would like to cover items OUTSIDE the home you will need all risks cover. This is common for items such as Jewellery and sports equipment.
Make sure to tell us about any valuable items which do not leave the home such as paintings.
Let us know if you have a Burglar Alarm or a smoke alarm as you may be eligible for a discount.
Get a quote for your car at the same time as some companies will offer discounts for covering both your home and your car.
If your property becomes unoccupied please advise us immediately, as this will affect your cover. Also if the type of occupancy has changed in any way, you need to notify us of the changes, e.g. any business use, different type of tenants, etc.
How to register a claim?
If you think you have a claim under your home policy the first number to call is our office 091  563518 – or info@burkeins.ie   When you do this we register your claim with your insurers.
What kind of questions will we ask you ?
You will be asked what happened and when it happened and what action you've taken so far. Then as part of the registering of the claim with your insurers we'll ask you if you have any idea of the approximate costs of your claim – this information is often needed by insurers so that they can decide on the appointment of loss adjusters to investigate your claim.
Something to remember on Property Claims
You have the right, at your own cost, to appoint your own Public Loss Assessor to prepare a claim and deal with your insurer on your behalf when presenting and negotiating a claim settlement with your insurers – We can give you the numbers of a panel of loss assessors we have dealt with or you can choose your own. If you appoint them they will guide you through the claims process and take over the negotiating for you.
What Kind of info do insurers look for ?
They will often look for receipts, guarantees, instruction manuals, valuations or photographs for your most valuable items – these are not always available but if you have them it can help support your claim
If your claims involve the likes of repairs to building or the like the insurers will often look for estimates from builders or specialist contractors (e.g. flooring, tiling, painting, electrical etc.)
Some insurers have their own specialist repairers themselves and the insurers may want their specialists to visit your site and prepare their own quotations.
If your claim is for a burglary or say malicious damage make sure you have informed the Gardaí immediately and if possible have the name of the Garda the station  reported to and the crime incident number if you can.
Some Policy Terms and Insurance Practices you should be aware of.
Policy Excess
This is the amount you must bear of any claim – Your policy schedule will show this. We will advise you when you report to us.
No claims Bonus
Some home insurance have a No claims bonus applying so that in the event of a claim, like a motor policy, you will loose your no claims discount and your premium will increase at the following renewal date. You need to bear this in mind when claiming, particularly if the amount is likely to be small as in some cases the increase in the premium together with the excess being applied to your claim may mean that it will not be economic for you to claim.
Retentions
This has become common now in lots of cases for property claims. It means that the insurers will retain a percentage of the agreed settlement amount agreed until such time as the insured provides receipts for all works being fully complete. The retention percentages vary but are generally about 30% of the value of your claim.
How will I know if my claim is covered by my policy?
Insurers will look into each claim to see that…
What you are claiming for is covered by your policy covers
That no policy exclusions have applied
That there has been no non disclosures by you on either previous claims or material facts
The above list is not exhaustive but it is a fair reflection of some of the key issues that need be decided by insurers
It is usually only when they have all the facts gathered and have completed their own reporting that Insurers will confirm that your policy covers apply. This sounds a bit cumbersome and onerous, but in most cases this will not take long and you will not be left wondering for any extended period. Obviously our team will assist here in whatever way we can to speed up the process.
How long will it take to sort out my claim?
Sorry but there is no quick answer here.
For a small property claim with no delays or complications or any lack of information – You will expect about two weeks.
For more complex claims or claims where there may be issues about cover interpretation or where there may be argument about quantum etc… these can take some weeks and each case is pretty much assessed on own merits.