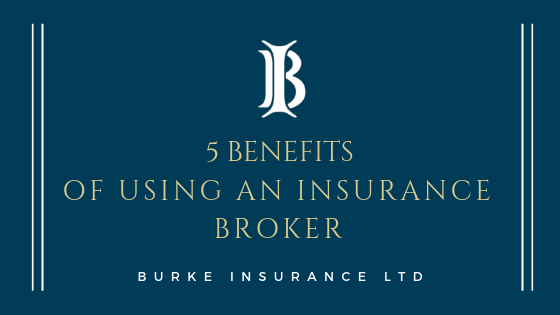 5 Benefits of Using an Insurance Broker
There are a number of benefits of using an insurance broker. Below is a list of five of the key benefits of using an insurance broker. 
1: Saves you Time
When it comes to getting insurance you have numerous options. With so many insurance companies in the Irish market you could spend a lot of time shopping around getting quotes. This process can be long and you still might miss the best deals in the market. 
Insurance brokers deal with these insurance companies every day and can compare the market for you quickly to find your best options. 
2: Gets you the Best Policy 
With such a range of insurers and policies it can be difficult to know what makes a "good" policy these days. Fortunately, insurance brokers have in depth knowledge of the current market. Not all policies are created equal and some offer you far greater cover than others. 
Insurance brokers work for you and are impartial to insurance companies. When you seek the advice of a broker they will be able to get you the best cover for your specific needs at the best price. 
3: Make Insurance Simple  
The world of insurance can be confusing and full of jargon. Insurance brokers have the industry knowledge and expertise to scan the market for you and give you your options in a simple straightforward way. 
4: Help with Claims
In the event that you have to make a claim, the insurance brokers are their to help with what can be a stressful process. Their service doesn't stop at getting you the cover you need. 
5: Experienced Professionals that Work for You 
Working with an insurance broker means you have someone when looking for advice or assistance. It also means you have someone looking out for your best interests, to make sure you have the best cover available for you and/or your business and to remind you when your cover is running out. 
Burke Insurances Ltd 
Burke Insurances Ltd have been providing all of the above benefits to customers across Ireland for over 53 years. Our team have the experience, knowledge and expertise to help you get the best insurance cover available. 
We currently operate a number of websites including catering for:
To get in touch with a member of our team click the button below.