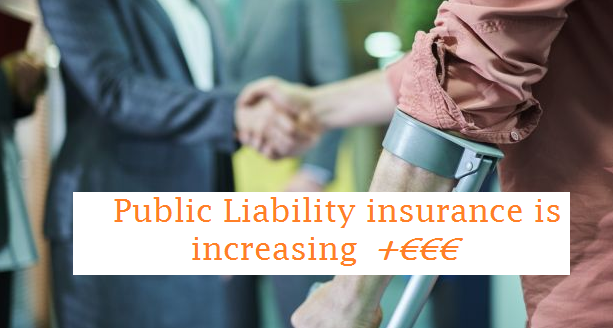 Rising Cost of Insurance for Public Liability
The National Competitiveness Council releases report today detailing 'Irelands Competitive Challenges 2019 '. The councils mandate is to 'report to the Taoiseach and the Government, through the Minister for Business, Enterprise and Innovation, on key competitiveness issues facing the Irish economy and offers recommendations on policy actions required to enhance Ireland's competitive position' The report issued today specifically makes mention of the costs of Public Liability Insurance and how, if insurance costs are out of line with other jurisdictions, it impacts on the competitiveness of Irish business. It points out that due to lack of statistics it can't make a specific comment but that it is aware of the feedback from business groups outlining their concerns on the escalating costs.
Liability Insurance costs for business are now an issue of national concern and we can only hope that the various actions being undertaken by the government in the area of insurance and legal reform will yield some positive results for hard-pressed Irish business.
Full details of the above report can be found HERE