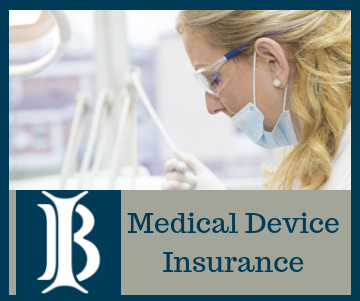 The Med Tech Insurance Cycle
Here at Burke Insurances, we have particular knowledge in the area of life science and medical device insurance. Being located in Galway, we have seen the growth of major life science and medical device companies here over the past 20 years.
While some insurance brokers steer clear of the medical device sector, Burke Insurances Ltd have embraced this area and we work with the best insurers to provide comprehensive policies at the lowest possible cost.
We are here to provide you with the necessary cover to allow you to carry out your work and not suffer financial loss should misfortune befall you.
Like a product life cycle we find that there is often an insurance cycle in the Med Tech sector which follows the path below ….
The first insurance cover people often buy is Public Liability –
So you move into an office or lab facility and maybe have no employees and just the principals. The landlord looks for you to have public liability cover and that's your first encounter with the insurance industry!
Next thing that follows is often Employers Liability to cover liability toward employees being injured at work.
Sometimes as you buy more equipment and then you might add Property Insurance.
The next stage can often then be where investors come on board and invest in the company.
At that point people may look to purchase Directors and Officers Insurance cover
And possibly Keyman cover to protect the investment of the key shareholders/investors.
Next can come Professional Indemnity– This is to cover you for claims made against your company for negligence, a breach of contract and general errors or omissions
Followed possibly by Clinical Trials Insurance.
Followed by – hopefully if the product makes it to market and you need Products Liability Cover
Products liability – This cover provides protection against the risk of medical devices or equipment injuring someone or damaging property.
There is a lot to tell and way too much in a blog so why not call our team in Galway and ask us for a quote on your Med Tech Insurance requirements today.
Call  091 563 518 or email your query to Sean Burke, we'd be more than happy to help. Contact us.