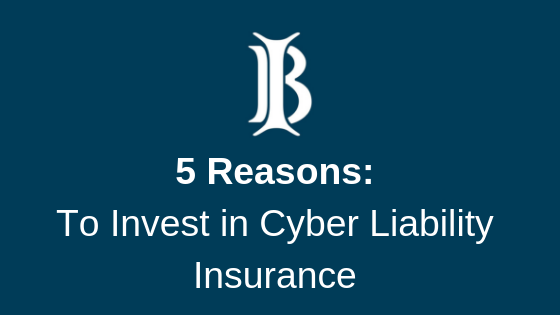 5 Reasons to Invest in Cyber Liability Insurance
The global cost of cyber crime is estimated to have exceeded $600 Billion in 2017. (Securityintelligence.com)
This number continues to grow and we have seen an increasing number of cyber crime incidents in Ireland recently. One example of this is the Luas hack. Cyber security is your first line of defence but when that fails you should have a second. That second and last line of defence is cyber insurance.
Visit our dedicated Cyber Insurance website Cyberinsurances.ie.
5 Reasons to Invest in Cyber Liability Insurance
If you have a Data Breach: If valuable data is accidentally deleted, corrupted or sensitive information sent to the wrong person, this would usually be covered in a cyber liability policy. Most cyber breaches are internal, not external.
If you fall victim to a Cyber Scam: If you are the victim of a cyber scam, such as a fake email claiming to be from a bank or other authoritative and surrender your bank details or other data. Ransomware attacks can come in the form of a word document or excel file to your email and be very difficult to identify.
It May Cover System Damage and Rectification Costs: Repairing and restoring your corrupted data or programmes. Includes cost of extra staff if necessary. Includes the cost of IT consultants in recovering the data or applications and bringing your computer system back to position it was prior to the breach.
Business Interruption: Reimbursement for financial loss caused as a direct result of the cyber event.
Court Attendance Costs: If you had to go to a hearing with say Central bank or Data Protection Commissioner – it would pay you your daily costs subject to limits and reasonableness.
Cyber Security Insurance
Companies should prepare for the worst and hope for the best. Cyber insurance offers you and your business protection against external hackers as well as internal data breaches, whether they're intentional or accidental.
If you are interested in getting cyber insurance you are in the right place. For more information, visit our Cyber Insurance Page or get in touch with a member of our team by email or phone: Contact Page